QUALITY IS THE CORNERSTONE OF WAHAB CONSTRUCTION
Founded in 1992 by Walid Wahab, the general contracting and construction management firm is widely recognized as a leader in providing superb craftsmanship and construction tailored to sophisticated and challenging residential and commercial showcase projects in South Florida.The driving force behind Wahab Construction is its dedication to quality, management, materials and execution of projects. Wahab Construction has provided services to a broad roster of clients, including captains of industry, celebrities, distinguished movers and shakers, large international corporations, private individuals, as well as many more. The firm works closely with an impressive list of leaders in the Architecture and Design arenas to maintain the aesthetic image clients seek and enjoy.
Wahab Construction takes great pride in delivering exacting quality and cost-effective work through hands-on management at every level. The firm is made up of a team of highly-trained personnel, including project managers and subcontractors, with vast experience in all elements of construction, architecture and design. Wahab Construction enjoys a long-term relationship with its staff, many of whom have worked with the firm for more than 15 years.
The firm takes on less than a handful of projects at one time, in order to provide the attention to detail, quality, design and personalized service that clients of this caliber deserve and expect. Mr. Wahab is fully involved in all daily activities of his company and is completely cognizant of each project. With its successful track record of customer satisfaction and excellence in performance, Wahab Construction is uniquely positioned in its industry to pave the way to providing the best quality results.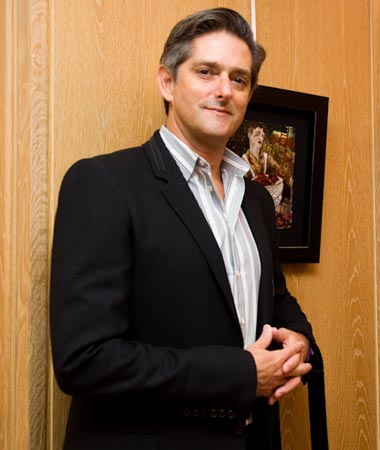 WALID WAHAB
PRESIDENT, WAHAB CONSTRUCTION
From the ground up, from the inside out, and from the outside in, Walid Wahab has built a distinct reputation for quality craftsmanship tailored to sophisticated and challenging residential and commercial projects. Since founding Miami-based Wahab Construction in 1992, Mr. Wahab has established a whole new caliber in his field and cultivated an exacting eye for detail. His distinct background in architectural and civil engineering, a unique attribute for a builder, has enabled him to create a standard of excellence that is reflected in each project.
Mr. Wahab is a leader in providing detail-driven construction and has completed some of the most impressive projects, many of which are widely published in national and international magazines, including the globally distributed Architectural Digest.
Known for his superior expertise managing, designing, and customizing building needs, Mr. Wahab, who frequently works with an exacting and dynamic team of Architects, Designers & Consultants, ensures complete synergy throughout the construction process. He has mastered a broad scope of projects for clients and continues to look ahead as he evaluates each potential project.
Mr. Wahab earned degrees in Civil and Architectural Engineering from the University of Miami, and a Masters in Business Administration in Logistics, Operations and Materials Management from the School of Government at George Washington University. Most recently, Mr. Wahab received designation as a LEED GA (Leadership in Energy and Environmental Design Green Associate) from the Green Building Certification Institute.
Active in the community, Mr. Wahab is a staunch supporter of local organizations. He holds several positions which include: Perez Art Museum Miami Trustee, Junior Committee Founding Member of Art Basel Miami Beach; The George Washington University School of Business Board Member, and Guggenheim Museum Middle Eastern Circle Advisory Board member.
Mr. Wahab is Venezuelan-born and speaks three languages fluently: English, Spanish and Arabic. He lives in Miami with his wife and two sons.